Janeen Kabbara, President,
Chair of Refugees
Chair of Internship
President@una-oc.org
Janeen was first introduced to the UN when she was 9 years old. Since then she has always been drawn to humanitarian and global issues and loves to serve. Janeen is passionate about education and advocating for human rights; particularly the rights of women and children. Janeen resides in Irvine and is a small business owner.
Sara Salinas, Secretary
Youth Engagement Coordinator
Sara is has been a proud supporter of the UN. Since High School, she has been deeply involved in programs such as Model United Nations which launched her activism for the UN in college. As past president of the California State University Chapter (UNA-CSUF), she has created lasting ties with local universities and other youth in her community to raise awareness to the work the UN does. Sara plans to put her activism into professional practice by pursuing a law degree to serve the public interest in international law.
Grady Tarplee, Treasurer
Administrator, Membership Cmmittee
treasurer@una-oc.org
Grady is a passionate supporter of the UN and loves to see it in action every day. Inspired by his grandparents' stories about Nazi occupation during the Second World War, Grady hopes to see the world at peace and in particular with justice and righteousness among the nations. His favorite SDG is "Peace, Just and Strong Institutions" - #16 Promote just, peaceful and inclusive societies (Peace and Security).
Grady works in public accounting and loves foreign languages, reading and swimming.
Diana Hyrya, IT Director
Co-Chair of Membership
admin@una-oc.org
Diana never stops learning. Her current passion is an Information Technology for business; favorite SDG - "Decent Work and Economic Growth" #8 Promote inclusive and sustainable economic growth, employment and decent work for all. She believes that new technologies would improve communication, increase productivity, create new jobs, and are the answer for accelerating efforts to achieve the Sustainable Development Goals.
Diana is a former Counselor at the New York YMCA, volunteer, Social Worker at the Ukrainian branch of International Red Cross and Red Crescent Movement, and participant of Culture Exchange programs.
Joy Adams, Interim Membership Chair'
Adviser UNA Women OC
Director of Council of Organizations
info@una-oc.org
Joy Adams is a retired international business executive committed to the UNA mission.
She has broad leadership experience in the corporate and nonprofit sectors and believes in a strong US-UN relationship for a better world.
Isabel Triedl, Director of Young Professionals
Chair of UPR
Carl Mariz, Chair of Advocacy
Carl used to be a President of the chapter for many years. He is also a previous treasurer.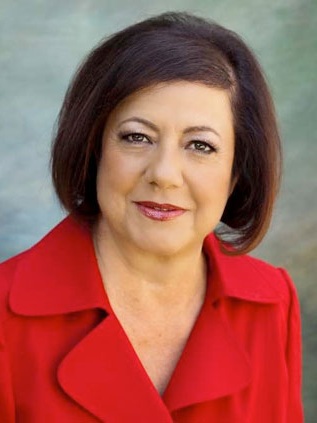 Rima Nashashibi, Advocacy Co-Chair
Rima is a global citizen with a global network of friends and family. Her favorite UN Sustainable Development Goal is "Gender Equality" - #5 Achieve gender equality and empower all women and girls. She is dedicated to improving the lives of women and girls, locally and worldwide, by advocating for their safety through raising awareness and empowerment.
Rima Nashashibi is a recipient of numerous Awards including the Partner of the Year by the Irvine Chamber of Commerce in 2017, "In honor of Women Making a Difference in Orange County 2012" by the California State Senate. "In honor of many years of dedicated service and leadership 2012" a US Congressional Recognition Award and more…
Susan Eaton UNA-USA Member since 1987
Susan has held various roles on the Board of UNA-OC since retiring from teaching in 1999 as Education Chair, Secretary, Intern Supervisor, Newsletter Editor, Advocate and Email and Phone Correspondent.
Susan was a Member of the American Association of the United Nations (AAUN) before UNAUSA first founded. She also volunteered at the old Unicef Gift Shop.
She enjoys attending UNA events where she continually learns new things and enjoys the friendships made with other members. She believes strongly in the US support of the UN and all its agencies in helping to resolve conflicts and provide health and human services to those in need.
Here are your dedicated Committee Chairs for 2019!
Elizabeth French,
Creative Director
Marketing Committee Chair
marketing@una-oc.org